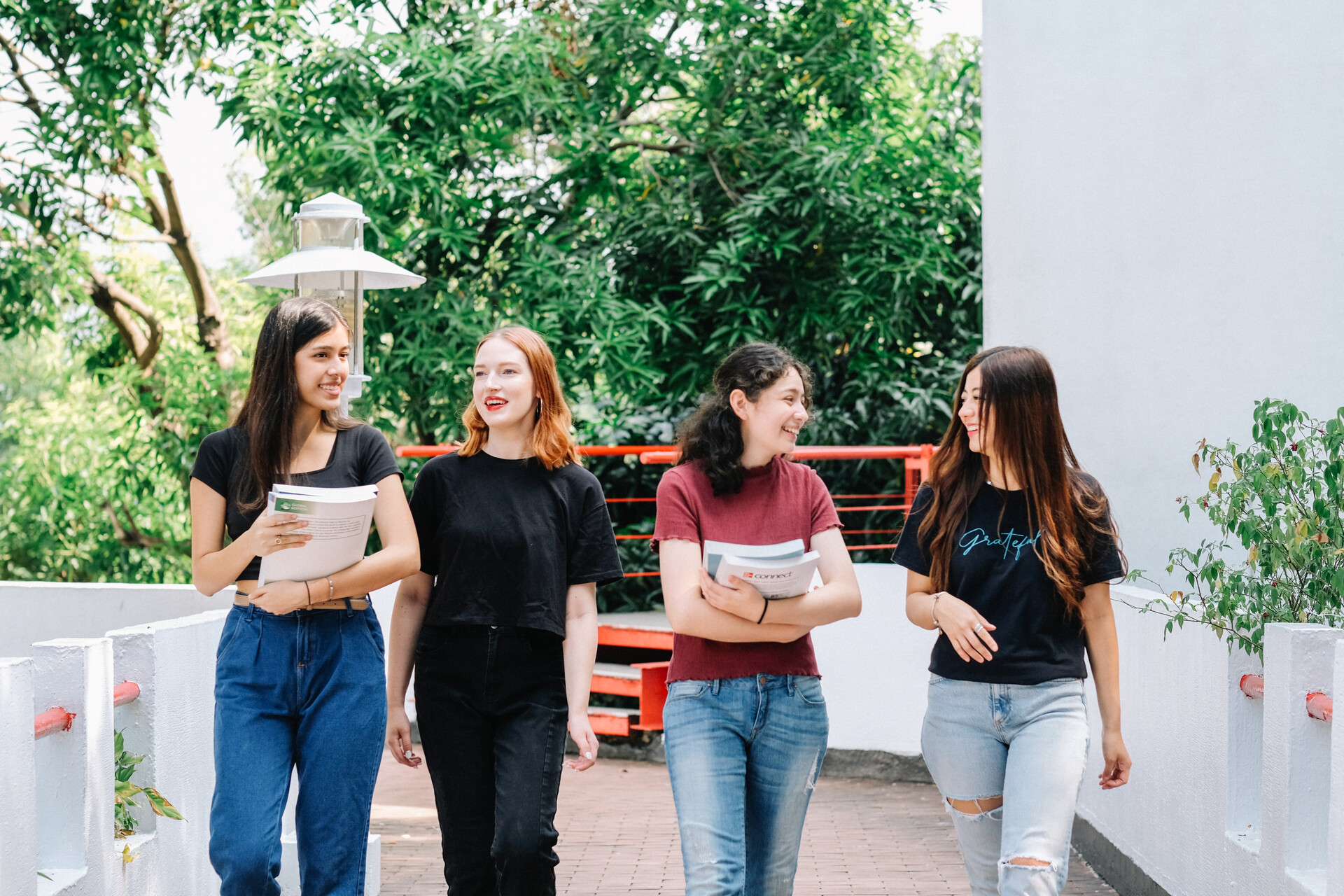 STUDY ABROAD STUDENT EXPERIENCE SHARING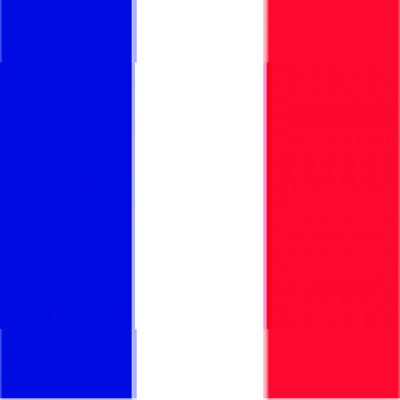 Student Exchange to Rennes School of Business, France
Ever since I was young, I have always dreamed of going to Europe. To visit the astonishing Trevi fountain in Italy, the tallest mountain in Europe Mount Titlis in Switzerland, and the beautiful canals and windmills in the Netherlands. However, it was always a far dream as I was very occupied with my studies. It was during the third year of my bachelor's studies when I heard about the MCU exchange program from a friend. I figured that this exchange program would be a great opportunity for me to get valuable experience and get out of my comfort zone so without hesitation I went to the IEE(International Education and Exchange) office to look for information regarding the exchange program. There I received all of the information regarding the exchange program such as the process, the requirements, and the documents needed for the exchange program, and I was given a small booklet listing all of the universities available. After doing some research, and considering and completing all of the exchange requirements, I finally decided to go to the Rennes School of Business located in France.
France was my second time studying abroad away from my home country. I arrived in Paris, France just after New Year and the weather there was relatively colder for me because I came from the tropical country of Indonesia where the weather is constantly between 26C-31C. Coming from Asia everything about France is just different from the building architecture, the streets, and the blue sky was just fascinating to look at. It was around late afternoon that I finally arrived in Rennes because I had to take a 3 hours train from Paris. Quite interesting enough, It was also the day that I realized that in France almost every store, supermarket, and restaurant is closed on a Sunday. Later on, I learned in my French culture class that France made Sunday a mandatory holiday and this was very new to me because In Taiwan or Indonesia almost every store, supermarkets, and restaurants are open on Sundays since weekends are the only time of the week when we get to go out hang out with friends, to shop, or have a weekend lunch or dinner. So because of this every Saturday in Rennes I always go out to buy groceries for the next day. Although it was a slight inconvenience, I still consider this as a good experience because ever since I got there I can get creative and start cooking again.
On the third day after I settled in Rennes, I went to the university as it was orientation day. I find orientation day to be a very fun experience because there I met new people from different countries, made friends, and played a game where we get to explore Rennes as a part of it. After we finished the orientation, we were given a tour around the school and we got to see all of the different facilities that the university offered such as the clubs, the common area, the library, the different class buildings, the gym, etc. after quite some time studying in RSB and talking to locals, I found the French language to be particularly interesting to hear and because of that, I became interested in learning French so I decided to take the French language course that RSB(Rennes School of Business) offered. After a few weeks of learning French, it turns out that learning French was a bit more complicated than I expected as each noun has their genders and grammar was very much different from any language that I have learned before but I haven't given up and am still very eager to master the language.
When I studied there, I realized that the way the professors teach the students and assess the grades are quite different from the ones that I experienced before. There, the Professor does not calculate attendance as part of the grades so it was 30% assignments and 70% final exams. On the final exams, every professor gave us essay questions, and I like the method of assessment as it displays whether the students fully understood the topic that was taught and learn how to write and be concise with their work while also giving the students freedom to write with no limitations.
While I was at Rennes School of Business University, I often found a few days off on the learning schedule. And the perks of studying in Europe are that I get to travel to different European countries without spending a lot of money since the mode of transport is relatively cheap. So because of this, during the holidays I and my exchange friends usually travel to different countries even if it was a 2 days holiday with weekends. All in all, I truly value this experience and I feel very lucky to have the opportunity to study in France where I get to make new friends that came from different parts of the world, learn a new language, and explore new places. Overall I enjoyed my time studying there.
Student Exchange to INSEEC Ecole de Commerce Européenne-Bordeaux campus, France
I have always longed for a chance to study abroad; therefore I decided to apply for the exchange programme during the last year of my studies at Ming Chuan University. The exchange application process indeed took a long period of time, yet everything is worth it at the end and I truly encourage any of you to go on a similar adventure as I did. Why do I say so? It is because you do get inspired by the western approach to education and the way students study there, I am certain this lesson will help me in my future and career path.
Having the idea to apply to this programme, I am really indebted to my parents to support me in financial aid and willing to let me experience different education in another country. Also, I appreciate that our school gave me an opportunity to be an exchange student to study another school.
Before arriving in Bordeaux, France, I did have a hard time to look for accommodation It took me more than three months to find an accommodation due to Bordeaux itself it's a student city, more than 20 people who are wanting a studio as much you do. Fortunate, I met one of the other exchange students who gave me a contact and turned out I lived with a French family and learnt French from them.
At Ming Chuan University, I majored in Applied English and when I was in France, I studied Business Management. One of my favourites is a wine business. I have learnt a lot of finance to sell win, history of wine, winemaking principals and wine tasting. I remembered the last week of the class; we had an intensive wine tasting that we started drinking from 9h30 till 17h for four days consecutively and the last day of class, most of us were getting tipsy and our teacher decided to give us an exam. It was intriguing and educational.
During these few months, I was working hard with my French since I have never taken my French courses before coming to France. I have tried my best to practise with my host family, teacher and my friends; now I proudly use French to order food to ask a question and present myself in French. In my point of view, learning a language is a way to reflect the local culture, to blend into society and to understand the local perspective. In fact, I not only gained a lot of academic knowledge but also learnt about different cultures and observed how diverse nationalities of people behave adversely when it occurs to dissimilar circumstances.
In a nutshell, studying abroad is a lot about being outside of your comfort zone, once you step out you will realise you can capable to do whatever you want. In my experience, I was the only Asian student in the entire programme. I am contented that I can make friends with people from all over the world. Now I have friend from Belgium, Netherlands, Germany, Spain, Poland, Mexico, and France etc. I not only learn their cultures but their cuisines, which enlighten me a new aspect of life.
I highly encourage every student to go out into the world to experience and share your own culture with everyone else. And I promise that you will return back richer from your experiences.
Student Exchange to EM Strasbourg Business School, University of Strasbourg, France
I will start by saying doing this exchange to Strasbourg was the best choice I have made during my whole study in Ming Chuan. Yes it was a lot of work and yes it took a lot of time before even setting my foot in the city. And yes, it was all worth it.
I have wanted to do exchange since my freshman year in Ming Chuan, however, I was still a bit scared and probably too lazy to actually apply for it until my junior year. It does take a lot of efforts and time to go through all of the process and it does take a ton of patients. Luckily, I had two of my friends from my class also applying for exchange so it wasn't such a lonely process. And the three of us all went out in the end. Also I had a lot of support from my family, since my mother was a professor, she encouraged me to go from the start and that was one of the push I needed to really set my mind in doing this exchange. Although one of the most important things was to convince myself that I was ready to go to another country where they don't speak any of the language I know and to stay there for a semester or two. Since Strasbourg only had one position to go, I knew I was on my own and for the first time in my life, I had no one else but myself to depend on.
At first when I arrived I was scared because I didn't know anyone and I didn't know the city and I stayed in my dorm for the first few days. Then I started to join many events to meet new people who were also on change student from other country and pretty soon, before I knew it, I had a pack of cool friends from all over the world! Although not everyone was in my classes, we always tried to find time to do some traveling and exploring together. Let's just say, students that do exchange are always very special in some ways. One thing for sure was that everyone here was elite. I was constantly inspired by all my friends who were all very hard working students from their country. I learned so much from them all the time, from their culture to their perspectives to their knowledge. There was not a day went by without learning new things. I am always impressed by all the news things my friends can bring me! I was also very lucky to have met one of my great friends here when I was still in Taiwan through International Office, he was a student from EM Strasbourg and he was the most helpful person who helped me in so many ways even before I came. I think one of the most precious things I have gain from this exchange is the all the friendship I made with so many extraordinary people.
As for the courses, they were a bit difficult but you feel very rewarding after you have finished them. I took many courses that Ming Chuan didn't have and the truth is, not many schools in the world had them. For example, wine courses, Strasbourg is located in one of the greatest wine region of France which is Alsace. That's why EM Strasbourg offered many different wine courses for all the exchange students to take! I myself have been interested in wine since I had an internship at a winery, finally had a chance to learn more about not only wine tasting but also what wine business is all about! One of the professors from the course was actually a wine maker and his family owns a winery for almost 100 years and at the end of the course, we had a field trip to the winery and vineyard and we tasted 12 different wines!
The city of Strasbourg is magnificent! There's a very famous cathedral that is 1001 years old this year! The city is not so big which is very cozy and it has a very nice student town vibe. Strasbourg is also a tourist destination so there are many tourists on the weekends! The most famous thing from Strasbourg is the Christmas market! They call themselves as the Capital of Christmas! During that time, you can really feel the atmosphere all around the town! What makes Strasbourg very special is that it is located in the center of Europe, which means it is close to many other cities and country! Traveling is very convenient here also! You can take the tram to just about anywhere in the city and if you like cycling, you can rent a bike since many people here ride their bikes, and there are even bicycle roads throughout the entire city! And also, many people don't know that there's the European parliament here and every few weeks, many important people from the EU would come and have conferences here!  
Over all, I am very glad I chose to come out and do my exchange here in Strasbourg. I think we are very lucky to be in a university that has many exchange schools all over the world to choose from. I have grown so much during my exchange here. This is definitely the highlight of my whole years in university and I will never forget it! Best decision ever made! 
Student Exchange to University of Cergy-Pontoise, France
I am Chin Chi Tim, a junior of the Urban Planning and Disaster Management department at Ming Chuan University. I have just finished my six month exchange program to University of Cergy-Pontoise in France. I am writing here to share with you my life there and what this program has changed me when I study abroad. Hopefully I can inspire some of you to join the program too.
As one of many who live in Eastern world their whole life, I had pictured myself living elsewhere and wondering if someday it would come true. Everything would be so different, the food, people and weather… As I saw the poster of the program near school hall, I know this my chance to make it happen. It could be an amazing and refreshing experience.
I want you to know it was not a smooth sailing when I first apply to this exchange program. I failed a few times and I can't tell you how thrilled I was when I hold that invitation of admission.
Thankfully, I have help from my family and from school. My parents were so supportive. The teachers and the department secretary had proved all kind of assistance. Allow me to show my sincere gratitude for all of you.
Life in France was quite a joyful and meaningful experience for me. The food here is so delicious. I think that was the reason I found myself started to bake cakes in the dorm (my roommate owns an oven and he was kindly granted me to use it from time to time) making Muse and looking for recipe online…
Soon, I was making more than I can have and the fridge was always full. I started to share with neighbors and friends, which was a brilliant idea of making friends (local and other exchange students from around the world). We would organize a big breakfast or dinner together, we all made something special, dishes only you can have back from our hometown/country, and share. I have learned so much about them, their culture and their stories were fascinating.
Local people prefer French language than the others, meaning using English was not enough. Sometimes I can't understand them 100% since we are using multiple languages to present ourselves, language barrier always get in the way of communicating; however we all have smart phone here, it was really funny by using smart phone apps to communicate.
For school life, I have only five courses per week, all of them are taught in English except for the French language class. Most of them are about improving our skills by having group debates and giving presentations related to environmental issues or urban design. Compare to my school life in Taiwan, I found the most interesting part is that we are using different ways to reach the goal, which is to better our living environment; at the same time, we look for methods to ensure our future. I have learned from my class: "Adaptation or making a few adjustments rather than changing the environment completely." This has become useful for me, since I am major in Urban Design and Disaster Management back from Taiwan.
On the other hand, since I am here in Europe, there was no reason why I don't go out for sightseeing or traveling around! Sometimes I travel along, to London, and to Nederland. It made me feel so free and I got to learn how to book for tickets or for hotel all by myself. However, going with friends are twice the fun, we would gather a meeting and talk about where we couldn't miss when we go traveling, doing reach together. It bought us closer and closer.
Student Exchange to Ohio Northern University, U.S.A.
I remember how thrilled I was to learn that Ming Chuan University has various study abroad programs to offer. I was a little reluctant to apply right away during my freshmen year because I was worried about improving my Mandarin Chinese to a conversational level. By the time that I felt ready, I was already in my sophomore year. I decided to apply to Ohio Northern University, which is located in the United States. The reason behind that decision was that I have been to the country a couple of times, not to mention that I was also an exchange student in the U.S. my junior year of high school. Hence, I believed that I could never go wrong if I choose a country where I could see myself having a great time; however, I was wrong only because it was even better this time.
There were two requirements needed for the study abroad program. One was the average academic grade points at Ming Chuan University being over 75. As I am writing this, I am still happy about passing that requirement. It feels very nice to have your hard work pay off. Another was passing an English placement test. The only problem with applying for the exchange program later in my sophomore year was that my IELTS score I obtained in order to apply for Ming Chuan University has already expired. Therefore, I had to book another test. With a little help from my friend, Angel Chiu, I got the registration process out of the way. I was so thankful that she spent lots of time taking me to the testing center that she was familiar with because she took the test there before. It was a big challenge for me because, frankly, I hate taking tests.
I was not, in the very least, worried about going on the exchange program. Before I flew out, I have already heard back from three of my roommates. I did not think I would have trouble settling in; however, my host family from last time insisted that we spent some time together before the semester started. As a result, I booked an earlier flight so I had approximately three weeks to spend with them. They even drove me up from North Carolina to Ohio, saying they would like to visit my school. On the move in day, we went and inspected my apartment on campus. Well, my host father did and I am not going to take credit for his. All of that was the very beginning of my journey in Ohio.
The first week at Ohio Northern University was easygoing because it was geared towards international students. International student services worked hard to plan everything out for us, starting from having a mentor taken us to a friendly tour around campus and helped us open a bank account, and taking us on a shopping trip to Walmart. A lot happened during the first week, but the best part was getting to make friends. I got to hang out with international students who were in the same boat as me because they were as excited as I was about the upcoming semester. I got to meet my two roommates in person for the first time and learned that the other one had already transferred to another school so there would only be the three of us. Then, I got to meet all of their crazy friends later in the same week.
When the end of the semester drew near, my friends convinced me that I needed to extend my exchange program to a year. I almost forgot to mention that almost all the friends whom I have met during my stay were seniors so they wanted me to stay for their graduation ceremony and possibly go on some fun adventures before leaving the country. I took the matter to my professors, all of whom encouraged me to stay. At that moment, I came to a realization of how privileged I was to be surrounded by these awesome people.
I made many friends whom I will always keep in touch with: my two roommates and their groups of easy going friends who always took good care of me and gave useful advice when asked, my mentor who always had to put up with my attitudes, my fellow exchange student companion from China who was both a caring sister and inevitably the best chef out there. Unfortunately, I cannot mention all of the amazing people I met on my journey here because I am running out of space. Nevertheless, each and every person I have met whilst there definitely contributed to my growth academically as well as mentally.
Finally, I am forever grateful for encouragement from my professors, countless prayers from friends and their families, and, of course, my family members back home who were always there to support me and made this journey of mine possible.
Student Exchange to Ohio Northern University, U.S.A.
It was my dream to go to the USA since I was a high school student because I wanted to tell my intension in English correctly and enjoy talking with foreign people. I thought soaking myself in the all English environment was the best way to improve my English. Therefore, I set my goal to be an exchange student and go to the USA to study.
However, I had to meet some requirements such as my average grades of semesters and TOEFL score. TOEFL was the most daunting challenge to overcome. TOEFL test includes reading, listening, speaking and writing, so I started to study English from basis at first. The grammar class and speaking class of my major help me make my English better. I had prepared for TOEFL for two years. When I got a score that cleared the requirement to apply to exchange program, I appreciated to my parents, friends and professors who supported me and determined to study hard in the USA.
I visited the USA for the first time, so I worried about everything. I felt lonely at the bus terminal of the airport, waiting for the bus. Some ONU (Ohio Northern University) greeters came to the airport to pick up the international students. While taking a bus, I was looking out of the window, and I imagined enjoyable events and difficult challenges that I would probably experience in the university.
ONU greeters helped the international freshman to adapt to the new life in the USA. They were consisted of the domestic (American) students and the international students. They shared the important information of around the university, how to study efficiently in the university. Also, the international students could consult about homesickness with them. I felt relieved and adjusted to the new life thanks to their help.
Ohio Northern University has some church student groups. Students actively joined the volunteer for the community around the university. I also went to help older women bring fire woods for the volunteer. I realized that the importance of keeping a good relationship with the community near to the university.
One of the ONU greeters was reverent a Christian and in charge of the one church student group. Also, she sometimes took international students to the church. Actually, I hesitated to go to the church at first because I was not a Christian, and I had never read the Bible before, so I was unqualified to enter the church. ONU greeter noticed I felt awkward when I was in the church, so she offered me to teach the Bible once a week. I had nothing with Christianity, so I thought it was a good opportunity to know the other religion. We met at the café every Friday. She interpreted the Bible slowly and with easy English, so I could understand it. I taught her Japanese in return. We enjoyed chatting over lunch after teaching each other. It was a precious time with talking and exchange knowledge with her. Also, I could cultivate myself through studying the Bible.
I enjoyed my college life in Ohio Northern University, but I also needed to concentrate on studying. The professors asked students to do more homework and presentations than I expected. Therefore, I had to spare most of my time to do homework and prepare presentations. Even though I woke up until 2 AM to do my homework, but I could not finish it. Especially, I wanted to improve my English reading skill, so I took one literature class, so I need to read almost 50 pages of English novel every day. I took pains to study in Ohio Northern University. The professors helped me a lot. They always welcomed me when I visited their office to ask questions and answered them very kindly and clearly.
The most impressive class was The Religions East and West. I learned the world religions in that class. The atmosphere of the class was very active and I was overwhelmed during the discussion. Also, the Religion Professor gave the group project to students, and I participated in drawing the representative feature of global religions. Our group decided to paint 5 religions. I was in charge of drawing the Buddhism part. At first, I had difficulty to communicate with team members, but I eventually felt satisfied with contributing to my group by painting.
I got many precious memories in Ohio Northern University. I could make many friends and improve my English there. It was true that I had a hard time to take all English class same as the American students. But this valuable experience and meeting lots of different people made me grow as a person. I stayed there for 5 months, but now I think those five months passed really quickly. I already miss Ohio Northern University and friends who I made there. I hope to go back someday in the future.
Student Exchange to California State University – Long Beach, U.S.A.
It wouldn't be a surprise to know that majority of the students who had or wanted the opportunity, honour, and privileges of participating in the Exchange Student Program of our lovely university had had the means as early as their Freshman year. I was no different. However, each of our purpose(s) or reason(s) to pursue our goal was without a doubt different. Some went for the life experience, some for the language environment, some for the benefits and bonuses it would bring to their resume, some for the fun recreation whether they'd care to admit it or not, and some went because it was their dream (the highest percentage and most mentioned). For me, I went for the experiences and the English speaking environment. Though the department I studied in – International College – provided just that, what I wanted was even after stepping out of the classroom, you'd have no choice but to speak English.
My parents were well aware of my desire and were, thankfully, encouraging, even though I was concerned about our family's financial balance since my elder sister was going abroad too that year. The financial aid I obtained from the Department of Education helped significantly; if it weren't for them, I would have postponed my plans. Honestly speaking, you may hear others encouraging you to go abroad; however, the most important factor to consider realistically would be whether you could afford it or not. I was fortunate. And I'm sincerely grateful for all the supports from my beloveds.
The choice of obtaining IELTS instead of TOEFL was for the hope that in the future it could still be of use to apply for universities in the UK. I couldn't afford to go to the UK for the exchange program. However, since I haven't had the honour of visiting the US, I saw no reason not to go.
Saying goodbye at the airport was harder than I'd expected; I'd underestimated myself and shed tears as I watched the shore grew farther and farther away as the plane gain speed and altitude. I wasn't as strong as I'd thought I was, and homesick struck my hard that first night in the empty dorm-room, followed by a month of extreme culture shock and insecurity. That was when I truly understood how wonderful Taiwan was and the phrase "You never truly appreciate what you have till you lose it."
The dorm-life was fun in every aspect, including the eerie days when I stayed behind while others went home for the holidays. It wasn't difficult to meet new acquaintances for they were rather eager to expand their social network; you could meet new friends during meals, down the corridor, on the shuttle to class and in the common room (aka Multi-Purpose Room). They were pleasant, but had excessive energies that kept them lively through the nights while I passed out from exhaustion. Their straightforwardness was expected, yet still required time to adapt to. However, their behaviours and openness to certain sensitive topics remained hard to accept and might be best left untouched.
Other than the daily life, there were events held exclusively for residences, such as Game or Movie nights, Workout Thursdays, Annual Paintball trip, The Best of the Beach (talent contest), Mr. Long Beach (a males beauty pageant), one day trips to Disneyland or Universal and so on. Halloween, Valentines, Oscar Award, Super-bowl and so on were wonderful as well; especially Halloween. They simply couldn't have you trick-or-treating costume-less.
During vacations, I'd visited places alone. I didn't dare travel far; the farthest I'd been was to Las Vegas and the Grand Canyon with a travel group before returning to Taiwan, which was mind-blowing with their hotel interior designs and the overwhelming grandeur and power of nature that made me feel insignificantly small. During Winter Vacation, I stayed aboard the famous Queen Mary, tested my courage at Knott's Berry Farm, fed my brain at the Aquarium of the Pacific, and cheered for my knight at the Medieval Times. My adventures. My stories, though less colourful than others', were precious lessens outside of the classroom.
Though I had no problems keeping up with the teachers' lectures inside the classroom, the learning atmosphere and education system were foreign and required time getting used to. Studying at CSULB, with only 12 credits per semester, got me glued to my desk most of the days and I couldn't help pondering how much of Taiwan's education system was left to be desired. While it would take at least 15 credits with the addition of extra-curriculums to drive one mad in Taiwan, 12 credits in the US with the determination to get straight As could bring out similar results. I spent most of my days studying and doing homework, and while in class, like the rest of the students, I dared not doze off even if I had to let my mind wander off to else-where – mostly to the exhausting Creative Writing class I originally took for fun – and participated in vigorous group discussions. Sure that I majored in tourism and hospitality, hobbies and personal interest and what might be a second-talent weren't going to go abandoned. And I was not going to let the opportunity to use their resources slip away. Though creative writing classes were relatively the most challenging courses I've taken, they were the most rewarding and satisfying classes of all, even the insomnia and fatigue could not dampen the passion, time, and efforts I'd put into my work.
Though MCU IC provided an English learning environment with International students as classmates, going abroad was different and marvellous. It was different than knowing it from second-hand sources because experiencing it personally has a bigger impact. My unforgettable experiences helped me grow and it was as inevitable as the flow of time; the same applied to all the exchange students. And for that, I'm forever grateful. 
Student Exchange to California State University – Long Beach, U.S.A.
Studying in Southern California (SoCal) had been my greatest dream after my visit to San Diego back in 2009.  I was madly in love with laid back SoCal environment that is opposed to where I was born and raised, Korea.  That is why I wanted to attend exchange student program at Cal State Long Beach so bad.  In order to achieve the dream, I had constructive summer plans besides getting good grades in MCU.  During my first summer vacation, I scored 95 in TOEFL outperforming one of the requirements for study abroad program.  In the following summer, I completed 400 hours of internship, which is required for my graduation.  Most importantly, I let my parents know after my freshman year that I need their financial support so as to pursue my dream.  In retrospect, I wonder how different person I would have become if I was mindful of a saying, "You must inspect what you expect."  If I considered all my options for the program, it would have resulted a different outcome.  However, I do not have any regrets because I believe that the experience not only was academically thriving but also molded me to become a better person. 
Before departure, I noted to myself two things: (1) Getting all As and (2) Living like a local.  Much as I wanted to graduate with my classmates, I was very careful of selecting classes that I even referenced two previous TR senior classmates' credit transfer documents.  In addition, I suggest future exchange students to check out http://www.ratemyprofessors.com (link is external) as it comes handy.  My two most memorable classes are General Psychology and Sociology of Sexualities.  I loved General Psychology because it was demanding as how I exactly wanted it and rewarding at the same time.  I could go on and on about time commitment and self-discipline it required, but the most important thing was to be in the loop according to the syllabus.  Apart from keeping up with the readings, papers, quizzes, and exams, I audio recorded every lecture and reviewed after class.  I meticulously wrote down almost everything and went to class early to clarify some things with the instructor.  This helped me both with the class and improving English.
As for Sociology of Sexualities, I didn't plan on taking it until I audited it.  Drawn instantly to the topic and the instructor's vast knowledge, insight and great sense of humor, I eagerly took the 400-level class without any hesitance and prerequisites.  The learning experience was truly exhilarating.  Yet again, the seminar structure of the class was challenging no matter what effort I put into reviewing and previewing.  I was a little disheartened with not being able to keep up with the pace of discussion.  On the other hand, I had no choice but to persevere like I did with the General Psychology class.  Second challenge was to write two term papers with ten academic literary sources.  With the help of faculty in residence at dorm, Writer's Resource Lab and librarian, I learned where to look for them and how to cite.  Where there's a will, there's a way.  Another challenge was the exams.  Unlike multiple choice or plain short essay questions that only assess student's ability to memorize, every question incorporated class discussion, slide, and texts, which required critical thinking and analytical skills.  In short, it was all about stepping up a game and taking up a notch.
Although classes were my first priority, I also wanted to make the most out of the program.  American Marketing Association (AMA) on campus is a nationally recognized business club that provides opportunities of professional development.  During their recruitment pitch, the lineups of guest speakers and Annual National Conference appealed to me.  So I joined.  I was very attentive about all AMA activities, especially Fundraising Committee.  In Advanced Event Management class, I learned the logistics of event management like how to write sponsorship letter.  AMA provided opportunities to apply those things outside of classroom setting.  For instance, we went to downtown and asked for donations and sponsorships.  It wasn't easy to approach businesses after so many rejections, but I got a spa gift certificate at last.  I pride the contribution I made for the organization. 
At the end of fall semester, I decided to run for executive board and got historian position.  Being in a leader-stewardship was whole lot different from participating AMA as a member.  We, as e-board, would encourage each other to be accommodating as much as possible and were expected to set examples to others.  We worked even before spring semester began to get a blueprint.  Apart from organizing various activities for members, we would spend so much time together raising funds for Annual National Marketing Conference in New Orleans (NOLA).  One of the biggest fundraiser was raffle ticket sale of our regional conference.  At first, I was shy away from even talking to my friends and acquaintances about it.  Just two days before the deadline, I nearly forced myself to speak about our goals and good causes behind our trip in classroom and to my friends.  Having said that, I was easily able to sell assigned tickets and collected $110.  Once again, I put myself out of the shell. 
I would pick NOLA as the highlight out of all AMA events.  AMAers were working together to bring our honor back – my chapter was in Top 25 last year and won booth competition.  From brainstorming ideas for booth competition to assembling and packing booth, we had so many meetings sessions, even during spring break.  Had it not been team effort, time, commitment, it wouldn't have been possible to place Top 15 chapter, come second for booth competition in Best Use of Conference Theme and win many more awards.  What's more, I participated Northwestern Mutual Sales competition during the conference with the other e-board director.  We stayed the night before to practice selling cycle and build rapport as salesperson and prospect.  He gave me a valuable feedback that I was too agreeable with sales offer as prospect and inappropriately responding.  It really dawned on me that his points were indicative of my overall lack of experience in professional business English.  Although we didn't make it to the finalist, I gained new experience and learned something new.  
Sometimes I felt overwhelmed.  It wasn't just those things I detailed above.  I also volunteered vigorously at Long Beach special events.  Many things were pulling me from different directions.  I would look at my weekly schedule and thought, 'Can I really pull all of them off?'  Despite my hectic life, I was indeed grateful of the opportunities that were given to me, which really was a driving force behind everything I did.  I would like to express my gratitude to my supportive family, friends, Long Beach community and last but not least alma mater MCU.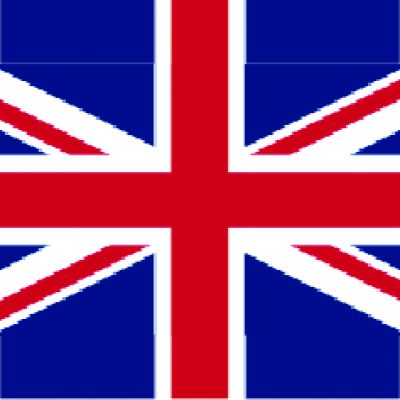 Bachelor joint degrees to Northumbria University, U.K.
First of all, thank for all the support I've got from my family, friends and teachers. Without their help, I wouldn't have made my way to UK. I am very lucky that I got the chance to study abroad experiencing different culture and become a better person in the future. It does change me in some perspective. Why I would like to study abroad is because my mother gave me this dream when I was young, I have been studying English when I was three. She always encourages us to go abroad and experience different things to make our life more colorful. Therefore when I decide to apply for UK, my family has been very supportive. It is not that hard preparing for the application, but it takes a lot of time to gather personal information. As long as the grades are above average, there is not much to worry. I am also very lucky that I have go scholarship from the Taiwan government so that it can somehow give my parent less financial burden.
Because of studying in international college in Ming Chuan University, I get used to the English environment therefore it's not that difficult for me to be in a whole English environment. But when I arrived UK, it's really the time that I tell myself I should be strong and be independent, there is no Chinese sign and no one understands Chinese, English is the only language you communicate. The life in UK wasn't that easy especially I have to adjust myself to get used of the learning style here. I've struggling through the assessments but Northumbria University did offer a lot of help for students to get through their studying. The assessment was a bit hard for me and it does take a lot of time reading different kinds of articles and journals to write a good essay. The library is 24/7 and there are always staffs there when you needed help. It's quite lucky that I've not experience any culture shock the only thing that I'm not used to it might be the food. It's really different compare in Taiwan and I miss Taiwan food so much. I haven't realized that how convenient Taiwan is until I went abroad. The shops close at five and the only recreation at night is clubbing and party. The city I stayed in, Newcastle is famous for its night life; there are famous clubs and bars in the city. It is fun to know new people during parties or different activities.
It's all by your own when you got here. Time management is very important so does independent study, no one will tell you when you should study or you have to study. It depends of independent study which means that you have to spend a lot of time reading related articles and doing research to finish your essay. There is a lot of preparation before writing an essay. The essay has to be critical and academic. Critical thinking is very important. The tutor expects that we are able to think critically and write a good essay. In class, the tutor expects to have discussions with students which are different from Taiwan.
Got to experience a new different culture is really fun. There are a lot of places worth visiting in UK, churches, historical attractions. I've travelled to London, Edinburgh and different cities, it is all different and the scenery is all very breath taking. I have also got a chance to visit Iceland when there is a break between semesters. It is always exciting to visit a new different country. During the period I am oversea, I have visited Iceland, Spain, Greece and United States. The scenery was breath-taking and I have met different people while traveling. Make a lot of friends.
I cherish the time I was in UK, time flies. I would never forget the time I stayed with my friends, the time I visit different cities and countries. The time I have been struggling with my assessment and the moment I received my grade and my diploma. It all worth it.
Thanks again to all my family, friends and teachers who have helped me before going to UK and the time when I am staying there. It's an unforgettable experience that when I someday recall the days back in UK, I would be proud that I have make it.
Student Exchange to Rangsit University, Thailand
I am finally in Thailand. I always wanted to study abroad ever since I was in high school. Being able to have so many amazing experiences abroad really motivated me to take the opportunity for my last year of college. To be honest, I was about to give up on  the idea to study abroad as my fourth year of college was about to begin. Luckily, my friend has just returned from her exchange in Poland, and told me how amazing and wonderful life was as an exchange student. It gave me the motivation to apply to the exchange program. What appealed to me most was the scholarship that it provided to study abroad once you met the criteria that the home university required. I met the criteria and got the chance to be an exchange student in Thailand. Let's talk about why I chose Thailand. I actually got a lot of push-backs at first since Thailand is so close to Taiwan geographically and easy to travel to. Thailand can be reached from Taiwan in about 4 hours. For this reason, my family and some teachers strongly suggested that I go to Europe or countries further away from Taiwan. I was a little uncertain in the beginning. However, I stuck to my initial idea, Thailand. After I graduate from college, I would like to work in Thailand because it has lots of opportunities. That's why I would like to use this chance to see if Thailand suits me and I suit Thailand or not. I Love Thailand. There are so many fun things to do and the food here is so delicious. I am a fan of the Thai food made in Taiwanese restaurants, so that explains why. Haha. Here in Thailand, I can enjoy authentic Thai food with higher quality and lower prices compared to Taiwan. It is literally a paradise for me. You might wonder if I had ever encountered any obstacles during my exchange experience in Thailand. Yes, of course. I remember the second day in Thailand. 
I was in a shopping mall trying to get back to my dorm, which was only 10 minutes away. Sadly, it turned into a one and a half hour journey, because I took the wrong van and I only realized when I was 30 km away from my dorm. Luckily, I asked one high school student, she helped me get a taxi and gave the driver  the right location, since I could not speak Thai. After staying in Thailand for four months, I picked up some Thai words. Of course, I am also learning Thai every day. Thai grammar shares many similarities with Chinese grammar, so the more vocabulary you know, the more you can say. It is quite fulfilling to learn the language, as I really use it and need it. My Thai proficiency is enough to help me bargain the price in tourist places. Say a bottle of beer is 150 baht, I could get it for 100 baht at the beach. All my friends, who are exchange students, were amazed by me haha. Because bargaining is not a thing in western societies, it is a thing in Thailand. This has made me feel a sense of achievement. I have been to a lot of places in Thailand like beaches and mountains. If you like crystal clear beaches then you should visit Thailand. You will not regret it. The sea water here is very clean and you can see the starfish, jellyfish, and beautiful shells. You can have a  beer while taking a stroll along the sandy beach, just thinking of it makes you want to fly to Thailand right away. I also love mountains here in Thailand. I visited Chiang Mai, which is nine hours away from Bangkok city. Ms. Chiang Mai has beautiful mountains and local villages lying within the mountainous area. We accidentally visited one, which is not touristy at all. We were all won over by the charm of the village. There, we explored how people live and enjoy the natural scenery. Living abroad is different from traveling. You need to learn how to adapt to the environment, and also learn how to live by yourself, and deal with all kinds of problems in life. I find it fulfilling since I successfully coped with the problems in life. If you are at all considering studying abroad, don't worry too much. Life will take its course. Haha. And you will figure it out! If you don't try, you'll never know. Try to get out of your comfort zone, there is nothing that's off limits. Lastly, I'd like to thank the teachers and my family who assisted me to study abroad. I had a wonderful time during my exchange term in Thailand.
Student Exchange to Duesseldorf University of Applied Sciences, Germany
For my semester abroad, I went to the University of Applied Sciences Düsseldorf, in Germany. It is safe to say that I have gained so much more than I had expected to, and it has been the best time.
Before coming here, the preparation process was a path paved with tons of paperwork. From the school application portfolio for the exchange program, to the visa and bank issues I had to resolve. I thought the paperwork was complex back home in Taiwan, but that was before I came to a foreign country with no prior knowledge of the language. Its times like this when you're really going to get home sick. In all seriousness though, I've learnt that at the end of the day, you still need to get things done. Therefore, when faced with a hardship, you have to find a way and just deal with it. That's adulthood 101 right there. "Become a more independent person and persevere through multiple difficulties" goal, check!
Looking back, I think six months really isn't as long as it seems on paper, I wish time moved slower! Reflecting on my stay in Dusseldorf, I could break it down to three phases: "The Novelty Phase", when I was finding my way around and adapting to the new environment; "The I'm-part-of-the-city-now phase", when it felt like I've found my routine and set a good rhythm to my life here; and lastly "The Dreading-to-leave-Germany Phase" when it felt like time was running out and everything I did would be the last time I got to experience it. The memories are full and vibrant, I am utterly gratified that I've had the chance to live and study here.
For me, adapting to a new environment has never been an issue, it actually took me less than 24 hours to settle down and find my bearings. Even though I had a mishap with my transfer flight (a thunderstorm cancelled my plane ride) and everything seemed like it was off to a bad start. But thankfully along the way I've met the kindest people who have helped me, and I am eternally grateful. (Life hack: if you need help, don't be afraid, and just ask!) Moreover, making new friends, finding your squad, and facing intercultural communication is at the top of my list of things I loved about studying abroad! It's from the most mundane everyday situations, for example I learned through my Spanish speaking friends that bending your index finger mimicking nodding means yes. How interesting! These are the memories I will cherish and they are the people I'll miss when I'm back in Taiwan. 
Believe it or not, I enjoyed going to school! The difference in teaching dynamic is so refreshing and I'm in awe of how disciplined the students are with their studies. The grading system is mostly based entirely on your final exam score, with a few courses giving grades from term papers or presentations as the exception. It takes "working hard FOR yourself" to a whole new level. Because you are the decider of whether you go to school or not, you alone are burdening the consequences of your decisions, and through this, your character traits are built. This is the attitude I want to have when I'm trying to mature into a better person/student, to invest in myself and strive to achieve the best version of me.
In addition, traveling seems to low key be one of the biggest factors to why one would want to study abroad. The opportunity has presented itself and of course I'll grab it will both hands! Europe is a blend of culture and art, a continent of majestic cathedrals and countless pebble-stoned plazas. I've had my fair share of hostels and Flixbus trips, which if you plan well in advance, can be a lot of fun despite the tight budget. Above all, I absolutely love how in Germany we get to use our student ID to get on the public transport for free within the state, which for me is the north Rhine-Westphalia area. Buses, trams, trains, all-you-can-travel!
Overall, I would say the biggest gift this exchange semester has given me is the sense of independence and freedom I've experienced. Everybody's journey is personal and different, I think it's how you make the most of it that really counts!